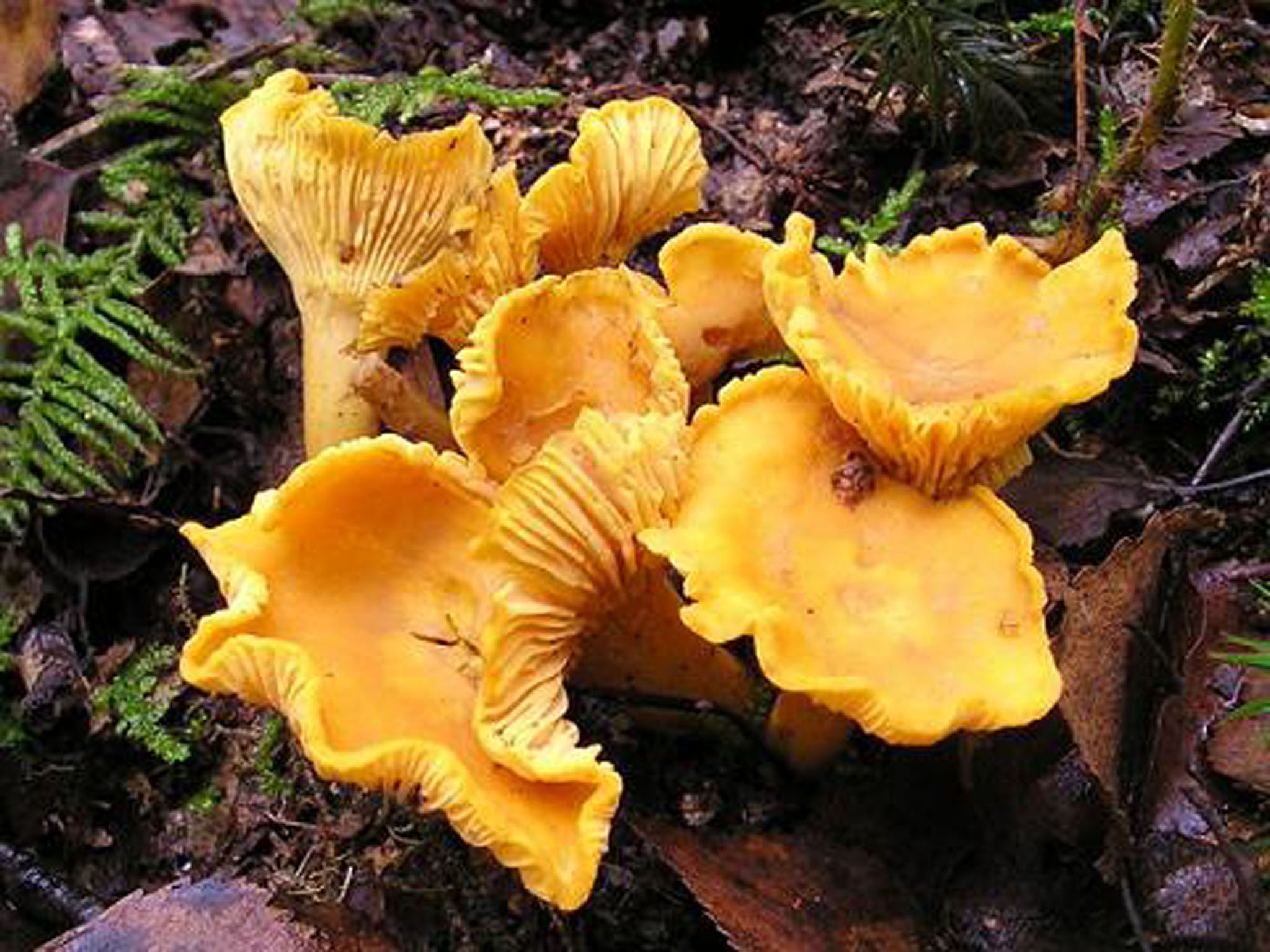 Eat to the season
Here's a recipe that fits the bill in the Fall.
The color of Fall relates to the Element to which it is connected – Metal – and this is white.  So I gathered up a bunch of white food which will make a great dish. This is the first of Fall recipes I will share.
You can do this all organic or very healthy. You can do it gluten-free or whatever. Get creative and see how great it tastes to eat in one color.
Of course you can add other colors. Chinese medicine is about balance and eye appeal of the food is important also.
Start with ½ lb pasta – gluten-free or use rice or rice threads or quinoa. This will be your base. Depending on what you choose you can eat it hot or room temp. Chinese medicine doesn't like a lot of cold, especially in the fall and winter. You can make your quinoa or rice ahead of time and add the mushrooms, etc. later.
Now the other white stuff.       
½ lb chanterelles or white button mushrooms. I know chanterelles aren't white but they do add some color and you may be able to hunt some yourself, which adds to the enjoyment of this dish.
1 leek – white part only – You can slice in rings or lengthwise. They will wilt down in the butter.
2 T butter
Salt and white pepper to taste. Many Italian cooks use white pepper when they do't want to 'dirty' the pasta.
3 cloves garlic finely chopped
1/3 c white wine
Fresh herbs – don't have to be white – to accent
In a large frying pan melt the butter. Add leeks and season with salt and pepper. Sauté over medium heat for about 4 minutes, or until the leeks begin to wilt then add the garlic. Cover the pan and sweat the mixture until the leeks are tender (about 5 minutes).
If using chanterelles try tearing them apart from the top into slender pieces.  Then, first dry sauté the chanterelles in a very lightly oiled pan to cook off moisture. Now add them to the leeks. Save this liquid from the mushrooms. Add back into the dish in the next step.
The button mushrooms can be left whole, chop off the stems or chop it all into smaller pieces and lightly sautéed also or added directly to the
leeks, etc. Add the mushrooms to the pan and stir in then add the white wine. Bring to a simmer and allow to cook gently, uncovered, for about 10 minutes. Cook your pasta and drain in a colander. Add to the frying pan along with any other herbs you choose and toss everything together.
Serve in a pasta bowl along with freshly-grated Parmesan cheese.
If you want it spicier you could add pepper flakes (yes, color) or more garlic.